Testimonials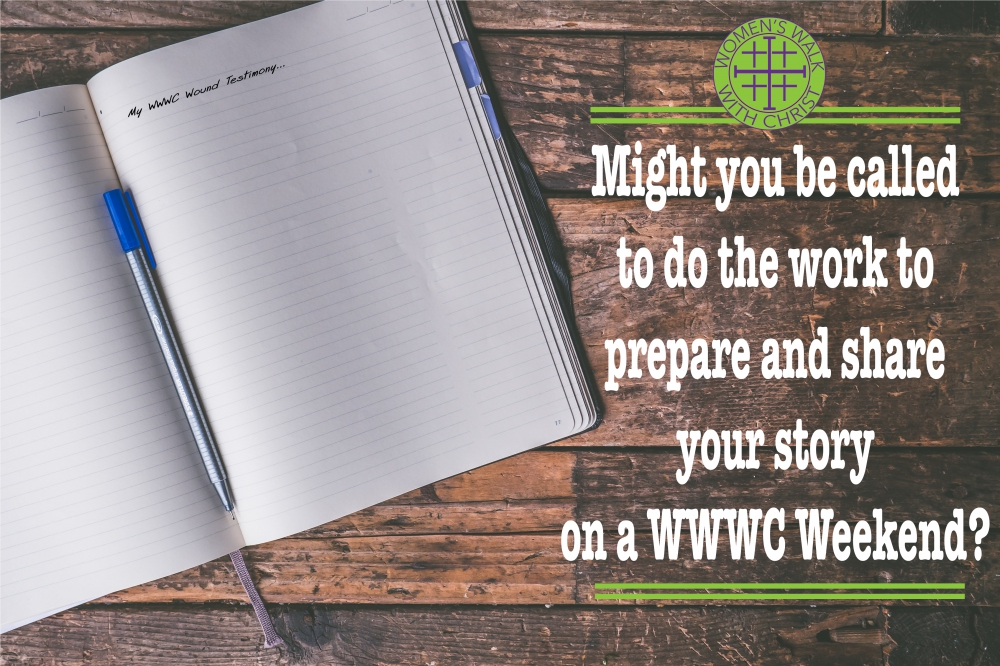 Giving a Testimonial is another way of doing our healing work. Testimonials can be a powerful means of God's grace for staff and Missioners alike, leading women into trust, surrender, and healing.
As part of every Women's Walk With Christ Weekend, individual staff women volunteer to prepare a Testimony to speak about their lived experience of one of the five wounds:
deceit
fear
anger
sadness
shame
We also have staff women speak about their experiences in their Bridge/Spirit Circle and about living in mission (mission statement).
You don't walk alone when you write your testimony for a Weekend. You will be paired with a trained facilitator who will guide you through the process. Writing a testimony looks different for everyone, so your facilitator will work with you to create a process that works for you. Though a testimony is your work about a wound and how it impacts your life, the purpose of a testimony on a Weekend is to help our missioners access that wound in their own lives, often prior to the wound protocol. Your act of service, by sharing your story, helps the missioners on their journey through the Weekend. What a beautiful blessing!
For more information on Testimonials or to volunteer to do this important work, please email: Chris Sullivan